Who We Are & What We Do
Our staff includes mental health and behavioral health
treatment providers, project managers, and software
development experts. We thrive on solving complex
problems that serve the helping fields.
Our goal is to help you reach more people so you can provide them with the highest standard of telehealth services.
We believe in challenging the status quo. We believe in thinking differently about everything we do. We do that by making our products flexible in their design, simple to use, and adaptable to every need.
Telehealth Packaged Software
Online College Telehealth Software
Telehealth Software Development & Hosting
Telehealth Training & Other Services
Telehealth Expertise
The staff of Adaptive Telehealth has extensive knowledge in Telehealth and Telebehavioral Health.
We have partnered with the Telehealth Resource Centers to offer Telehealth consultations to Hospitals, Medical and Behavioral health professionals, Administrators, and Entrepreneurs. This is to assist in developing and scaling Telehealth services in a wide variety of settings.
Our State and Federal consultations helped to develop Telehealth policies and regulations, Federal training for HRSA, SAMHSA and ONC on the legal and ethical provisions of Telehealth. We created tools such as:

– The Telebehavioral Health Center of Excellence
– Resources on HIPAA Compliance
– School-Based Telehealth Services
– Telegenics with NYMAC
– TeleMAT or Medication-Assisted Treatment using Telehealth
– Remote Patient Monitoring, with Reconnect4Health
Telehealth Innovation Leader
Adaptive Healthcare designs and develops software that automates services and makes it more affordable to deliver to your clients. We have been quietly building Medical software to meet niche markets in Telehealth.
For seven years, we have been establishing a reputation as a leader in Telebehavioral Health. This is through creating innovative HIPAA-compliant solutions. Examples of these are automated parental consent, scalable Telehealth regulation compliance, CRM, a unique HIPAA chatting solution, and so much more.
Our staff provides regular training to state and federal health offices. We also design and develop custom HIPAA-compliant software for enterprise clients using the Adaptive Telehealth Infrastructure.
Telehealth Service

Creator, primary author and Telemental health subject matter expert for the Board Certification in Telemental Health credential on behalf of the Center for Credentialing and Education
TeleBehavioral Health Center of Excellence – Founder and Director. TBHCOE.org
ATA Standards Committee for Child and Adolescent Telemental Health
Board member of the International Society for Mental Health Online
Consultative partner for Mid-Atlantic Telehealth Resource Center
Field Reviewer for SAMHSA TIP 60: Using Technology-Based Therapeutic Tools In Behavioral Health Services
National Quality Forum & American Hospital Association Center for Health Innovation: Contributor Redesigning Care: A How-To Guide for Telebehavioral Health
Telehealth Curriculum

Primary author: Evidence-based, peer-reviewed curriculum for the credential Board Certification in Telemental Health for the Center for Credentialing & Education

Introduction to Telemental Health
Laws and Ethics in Telemental Health
Crisis Planning & Risk Management in TMH
Presentation Skills in Telemental Health
HIPAA Compliance in Telemental Health
Choosing & Using Technology in TMH
Telemental Health Settings and Care Coordination
Orienting Clients/Patients to Telemental Health
Direct-to-Consumer Telemental Health
HIPAA-Secure Telehealth Software

Adaptive Telehealth – The most adaptive HIPAA-secure software platform on the market. ATH is HIPAA-secure software with over 50 modules: HIPAA-secure CRM, chat, video, forums, automation, etc.
Breakthrough.com (Developed provider content and workflows)
Motivo – Tele-supervision software and training. (Service and technical design)
Clinical Assessment Grids – Created a HIPAA-secure system of comprehensive DSM-5 checklists that make diagnosing and documentation more efficient. (DSM-5 content licensed from the American Psychiatric Association.)
9 Questions – HIPAA-secure patient data tool for opioid patients in treatment with pain specialists
[Private Company] HIPAA-secure telebehavioral health triage, teleSUD treatment, and self-help software. Webs software, IOS and Android Apps.
DialCare Mental Wellness
Several patent-pending private HIPAA-compliant software offerings in the development pipeline
---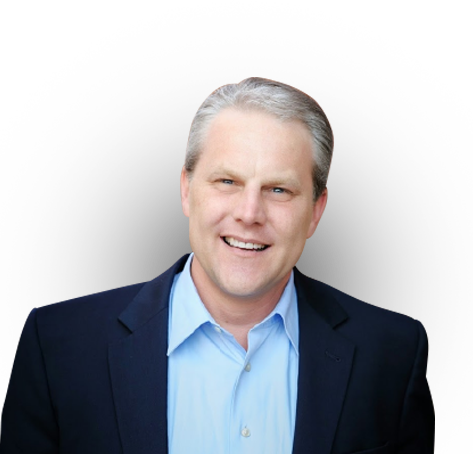 Our Founder
Adaptive Telehealth was founded by Jay Ostrowski, a licensed counselor and licensed counselor supervisor. He is also the founder of Behavioral Health Innovation (BHI), which is a boutique service development and deployment firm for the mental and behavioral health field.
He created Adaptive Telehealth as a solution to meet the ever-changing need for unique services within a HIPAA-compliant environment.
Jay serves as a Telehealth Subject Matter Expert and Clinical Supervisor. He resides near Charlotte, North Carolina.
CREDENTIALS
Licensed Professional Counselor (MI and SC)
Licensed Professional Counselor Supervisor (SC)
Masters degree in Counseling Psychology (cum laude), Trinity International University, Chicago
Bachelor's degree in experimental psychology, Baylor University
Certifications: National Certified Counselor, Approved Clinical Supervisor, Certified Telemedicine Clinical Presenter, Board Certified – Telemental Health Provider
CONTRIBUTED TO
AMHSA TIP 60: Using Technology-Based Therapeutic Tools In Behavioral Health Services
Dubai Health Authority Telehealth Regulations
American Telemedicine Association Practice Guidelines for Telemental Health with Children and Adolescents
State regulation drafts: State of Alabama, State of Delaware
Harvard Medical School Telehealth Research Advisory Board (3 years)
University of Virginia research partner
ADDITIONAL ROLES
Telehealth Resource Center Consultative Partner
Mid-Atlantic Telehealth Resource Advisory Board
Telebehavioral Expert Trainer for SAMHSA, HRSA, ONC
Appalachian Telehealth Network Initiative, SME
Subject Matter Expert and Clinical Supervisor Consultant for several private companies.